*P.S. This post may contain affiliate links. Read our disclosure policy for more info.
I'm sure you know by now what I mean when I say, "Having The Talk."  Oh yes, the dreaded talk that our mothers danced around and our fathers made sound like the sin of all sins.  If you're like me, you have a son or daughter that's quickly approaching that age for "The Talk."  How will you talk to your kids about sex?  My friends Trisha and Luke over at Intoxicated on Life have created a brand new course to help you through the awkwardness and ultimately make it easier on you, the parent.
I have realized that there are two classifications of parents when it comes to "The Talk."  There are those parents who try to avoid the subject altogether or give very little information.  After all, they probably already heard about this subject from their friends, television or the internet, right?  Then there are those parents who never seem to breathe when talking to their kids, confusing them and themselves until awkwardness ensues and nothing has been gained.  As Christian parents, we want to approach this subject in a Godly way with the Bible front and center.  This new program is an in-depth course that helps you dive in and teach your kids about sexuality.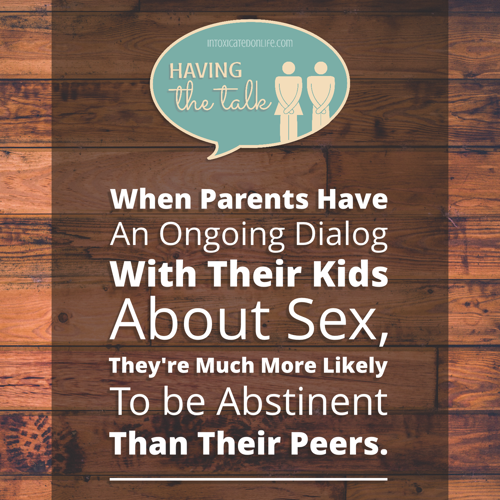 Also, on the 21st, 23rd and 25th of June, there will be a brand new video available to watch for FREE in their mini-course!  This gives you a chance to check out the program and see how you like it.
Check out the sneak preview videos below.
Sex Tip 1:
Sex Tip 2:
Head on over HERE to check out the FREE Training Videos!!!
In Christ,
Laura