*P.S. This post may contain affiliate links. Read our disclosure policy for more info.
The meal plans I've been sharing are a great resource for the busy mom, the family with activities every night of the week, or if you're stumped about what to cook for dinner.
If you haven't been keeping up, I've been posting monthly Instant Pot Meal Plans! Remember, you aren't limited to just this month's plan. Here are some others that you can use, too!
Spring Into April With A New Instant Pot Meal Plan
March Meal Plans For The Instant Pot
Instant Pot Meal Plans (February)
A few months ago, we launched the start of our new Instant Pot Meal Plan series. Every month, I'm teaming with a fantastic group of bloggers and recipe creators to bring you delicious ideas for your monthly meal plan.
Their websites are amazing and full of delicious, easy to follow recipes. The most difficult decision to make is choosing which recipe I want to try!
Enjoy this month's meal preparation all worked out for you!
June Instant Pot Meal Plan
June 1: Chicken Fajita Soup by Awe Filled Homemaker
This dish is perfect all year round! Back when we lived on the border, we didn't have the Instant Pot. This fajita soup was originally a stove top version that was converted.
My husband and I both think that the Instant Pot brings out the flavors! From our kitchen to yours, I hope you enjoy this wonderful dish as much as we have.
The Instant Pot® Electric Pressure Cooker Cookbook: Easy Recipes for Fast & Healthy Meals
June 2: Mouthwatering Instant Pot Wings by Awe Filled Homemaker
Instant Pot Chicken Wings! Yes, you read that right. Grab a napkin and sink your teeth into these tasty Instant Pot Chicken Wings. You only need a few ingredients and in no time you will be able to put these saucy wings on a platter and serve to your family or guests.
June 3: Instant Pot Pizza Soup by Awe Filled Homemaker
Whether I order a pizza or I make a homemade pizza in my kitchen, I eat the toppings and leave the dough. But a slice of pizza isn't really the same without devouring the entire slice.
So I wanted to try to find something I could make that gave me the pizza flavor but without as many carbs. That's how I came up with Instant Pot Pizza Soup!
June 4: Cheesy Beef Taters by Awe Filled Homemaker
Need something different? We've got you covered with this twist on taters!
Years ago I shared the stove top version of my famous Creamy Pepperoni Pasta Salad. I love this recipe so much that I converted it for the Instant Pot as well.
June 6: Maple Bourbon Ham by Awe Filled Homemaker

This recipe can easily be made in the oven, but I wanted a ham recipe for my Instant Pot since, ya know, I have 4 of them and cook with them ALL the time! LOL!
Actually, I use my Instant Pots more than my oven.
 My Air Fryer
and my 
Instant Pots
 keep my kitchen going. Anyway, I wanted a delicious ham recipe that I could toss in the Instant Pot and let it cook while I was working on other dishes for our own family get togethers.
It makes my life as a
 busy mom,
wife, and business owner SO much easier!
Indian Instant Pot® Cookbook: Traditional Indian Dishes Made Easy and Fast
June 7:  Spaghetti Squash Pad Thai by Awe Filled Homemaker
This is a healthier version that doesn't lack in flavor. The spaghetti squash replaces the spaghetti noodles and you won't even know it's healthy! You can customize this recipe by adding more veggies and swapping meats to fit your taste buds.
June 8: Egg Roll in a Bowl by Awe Filled Homemaker
This egg roll in a bowl is a recipe I make quite often because it takes minimal effort and is perfection on flavor each time I serve it up. Our whole family enjoys it and it costs a fraction of what it would cost for our whole family to go out to dinner.
June 9: Delicious Instant Pot Zucchini Bolognese by Awe Filled Homemaker
June 10: Kung Pao Chicken
The Chinese-American dish is one of the most popular take out dishes and also one of the most popular dishes asked for in Chinese restaurants around the country. It is one of my very favorite meals to order when we eat Chinese food as a family!
Paleo Cooking With Your Instant Pot: 80 Incredible Gluten- and Grain-Free Recipes Made Twice as Delicious in Half the Time
June 11: Instant Pot Green Chili Bowls by Awe Filled Homemaker
While living on the Mexican border, our love for Mexican dishes grew! Out of that love, this Instant Pot Green Chili Bowl was created! Low carb and healthy, too!
Following a low carb diet? Make it with mashed cauliflower!
June 12: Irish Lamb Stew by Awe Filled Homemaker
If you are looking for a hearty meal you will fall head over heels for then look no further! This Instant Pot Irish Lamb Stew is what's for dinner.
June 13: Cheesy Meaty Shells by Simply Happie Foodie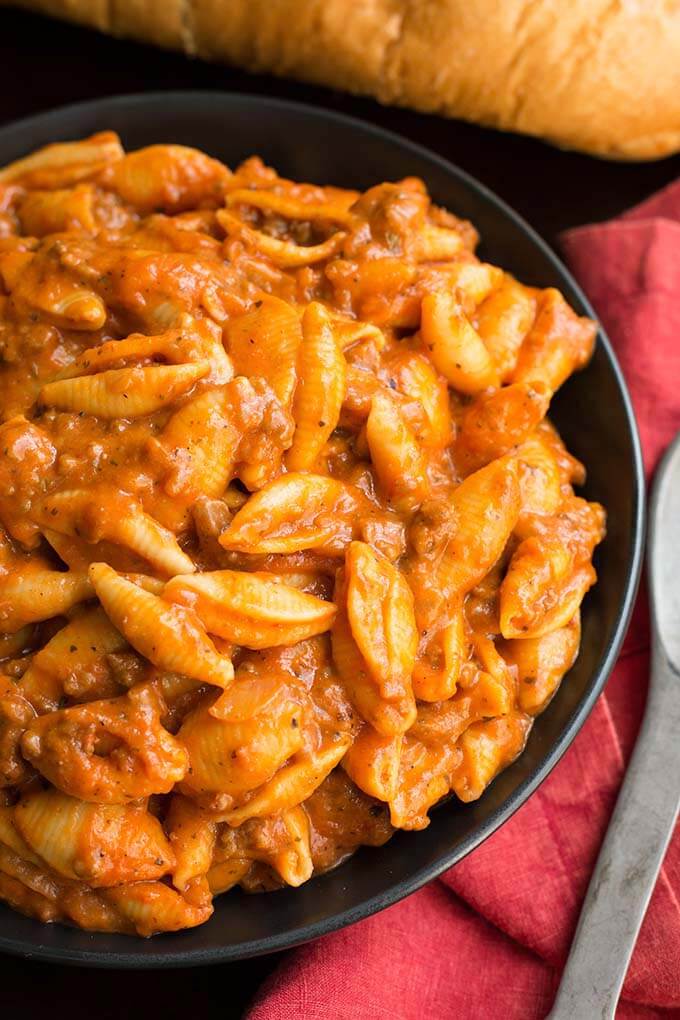 This looks like it will be a family favorite and one the kids will ask for again and again!
June 14: Pulled Pork Tacos by One Happy Housewife
Let's make it a fiesta with some tacos! These are absolutely delicious!
June 15:  Carnitas by One Happy Housewife
These carnitas are unbelievably mouthwatering and one of my husband's favorites!
Instant Pot All-Time Best Recipes: More Than 100 Easy Dishes
June 16: White Bean Sausage Soup from Awe Filled Homemaker
White beans are a great source for protein and they taste delicious in this soup!
June 17: Butter Chicken by Piping Pot Curry
This popular curry looks like it will be a new popular for me, too!
June 18: Meat Lasagna by One Happy Housewife
Love lasagna but tired of baking it? Here you go! A meal that's quick, easy and delicious!
June 19: Potato in Yogurt Sauce by Piping Pot Curry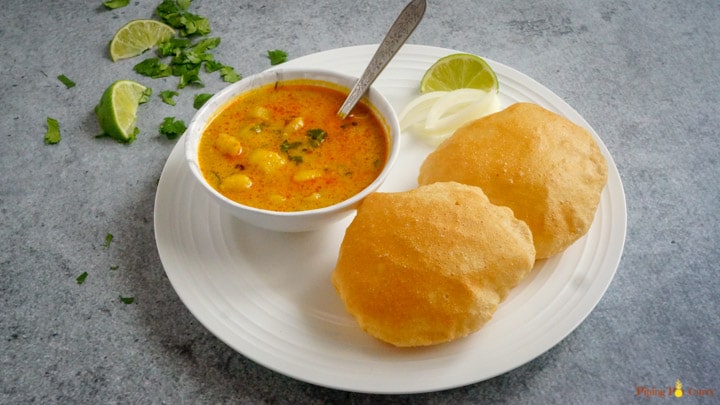 This looks so easy yet simple – and delicious too!
June 20: Pad See Ew from Piping Pot Curry
Never judge a book by its cover. More like Pad See Yum!
The Keto Instant Pot® Cookbook: Ketogenic Diet Pressure Cooker Recipes Made Easy and Fast
June 21: Kalua Pork by Simply Foodie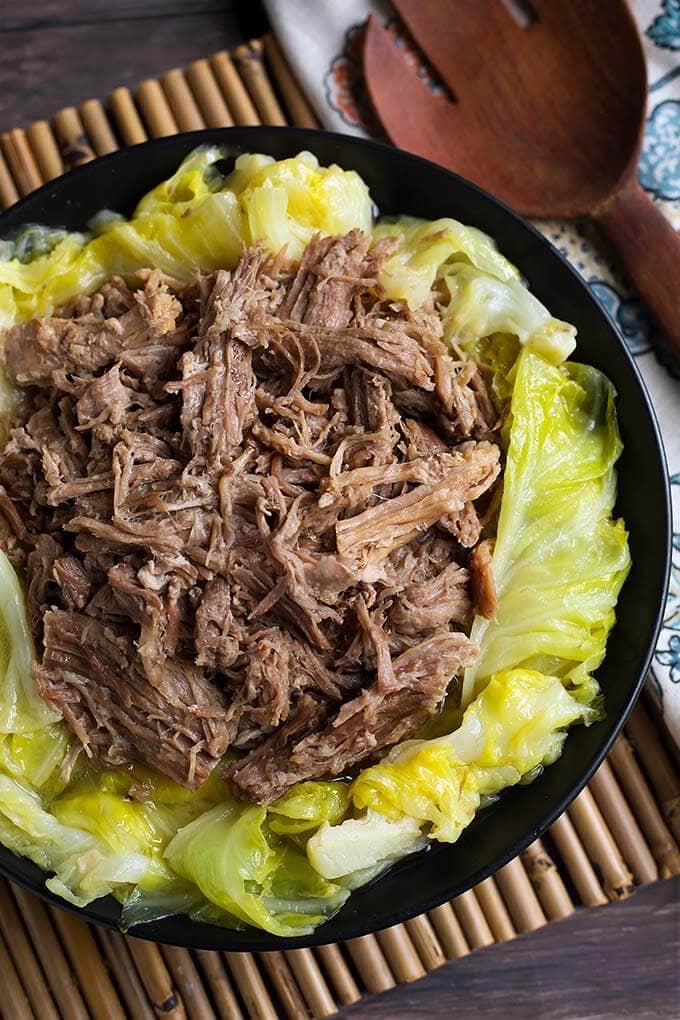 Some pork and cabbage looks so good for dinner!
June 22: Creamy Beef and Macaroni Casserole by One Happy Housewife
This easy and delicious casserole is the perfect fix for any long day!
June 23: Instant Pot Shepherd's Pie by Cooking Whiz Cafe
An American classic converted to the Instant Pot.
June 24: Chinese Sweet and Sour Pork  by This Old Gal
Say no to take out and yes to this!
June 25: Curried Chickpea Salad Sandwich by Cooking Whiz Cafe
This recipe is simple to make, full of rich flavors and leaves you feeling satisfied!
Instant Pot® Electric Pressure Cooker Cookbook (An Authorized Instant Pot® Cookbook): Quick & Easy Recipes for Everyday Eating
June 26: Coconut Shrimp Curry by Piping Pot Curry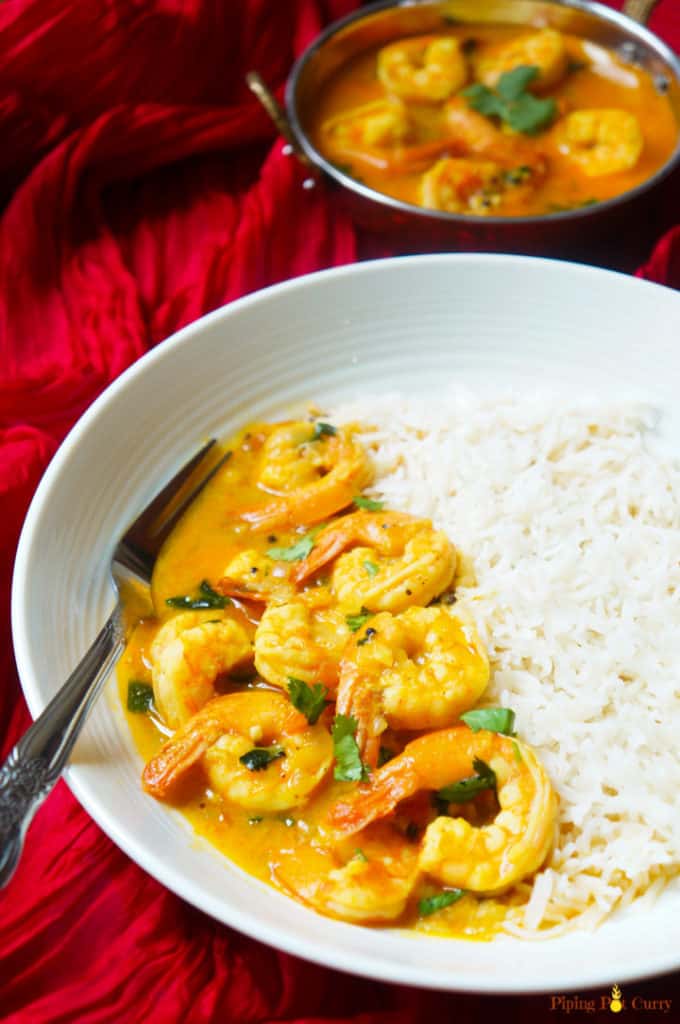 A twist on classic shrimp? Yes, please!
June 27: Hawaiian Sloppy Joes by One Happy Housewife
Deal with the mess later. Let's have a sloppy joe night! PS: I have made these and they are AMAZING! You can also take the leftovers and put them over sticky rice made in the Instant Pot! So good!
June 28: Swedish Meatballs from Simply Happy Foodie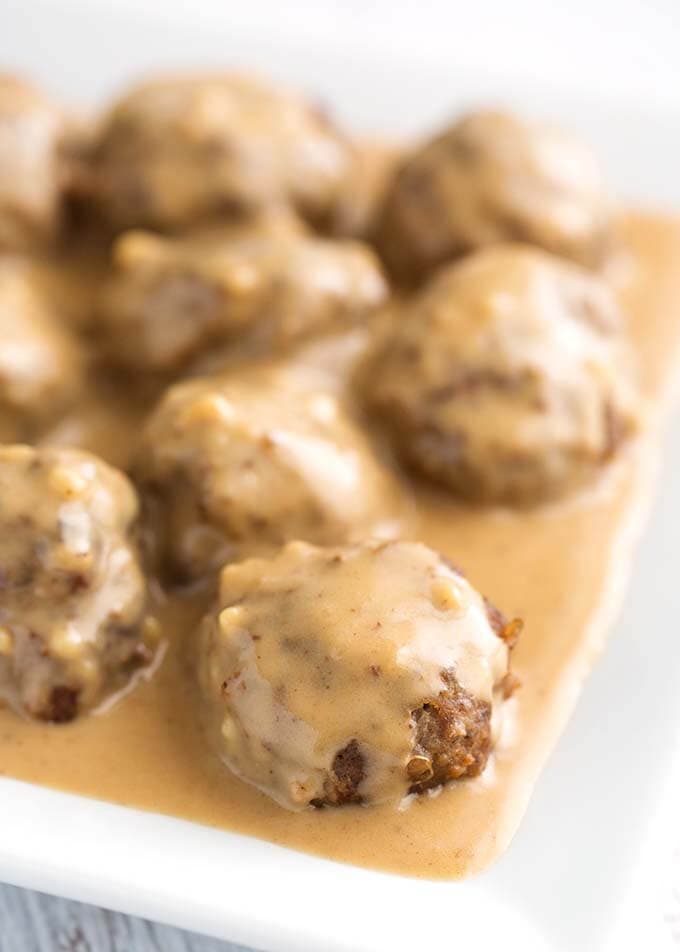 Meatballs – yes!
June 29: French Dip Sandwiches from One Happy Housewife
These are by far the BEST french dip sandwiches I've ever eaten!
June 30: Zuppa Tuscana by Awe Filled Homemaker
Let's take this favorite soup and make it at home!
Before you print out your meal plan, I also want to add that I also have a whole list of Air Fryer recipes on the website. Often times I use
BOTH
my
Instant Pot
and
Air Fryer
for meals. For example, when I make my
egg roll in a bowl,
I often roll the filling and
air fry eggs rolls
for the family. I may use the air fryer for sides, too. Feel free to add in anything else from my
air fryer recipes
!  Don't forget to click below to get your June Instant Pot Meal Plan!
Which of these recipes are you most excited about trying? Comment below and let me know!