*P.S. This post may contain affiliate links. Read our disclosure policy for more info.
 
13 Ways to Homeschool in Your Car
Clay spent over 20 years on active duty in the Army where he averaged way less than the average three years per duty assignment. As a result, we spent a great deal of time moving from military post to military post (PCS). We made every move into a mini family vacation and an adventure for the kids while tying in learning along the way!
We called our mobile homeschooling "car schooling" and it could last a week or even a month! However, many times we have car schooled during shorter trips such as trips to a doctor appointment or when we've had to drive a longer distance to another area of the state and want to get in school along the way!
If you spend a lot of time in the car, maybe more than you like to admit, you might try ways to homeschool in your car! This is a wonderful way to utilize your time as you are headed to your soccer practice, doctor's appointments, running your daily errands or traveling across your state on a long weekend. It is a great way to not waste that time in your car!
Below you will find a variety of ways to utilize time in your car and teach your children when you are on the go. This also works great for taking road trips for the holidays as well. Keep your kids busy and you might never hear, "Are we there yet?" again. 
Join: Awe Filled Homeschool Connect on Facebook! 
How to Homeschool While In The Car 
Recite Bible Verses |Have your child working on memorizing a new Bible verse in the car while you are traveling. If you have multiple kids, go down the line and have them work towards memorizing. We have been a part of AWANA for years and I can't tell you how often we have used the time in the car to learn their verses! 
HangGlider Handbook Music * NIV
The Awana Theme Song (English Version)
Jumper Celebrations Music Awana Cubbies Audio CD
Listen To CDs| A variety of learning CDs are available in stores and online. We use CDs from AWANA, Classical Conversations for Memory Work, Heirloom Productions, Adventures in Odyssey and more!
Jonathan Park The Adventure Begins #1: The Secret of the Hidden Cave
#63: Up in the Air
The Adventure Begins: The Early Classics 
For God and Country (Adventures in Odyssey)
With Lee in Virginia: The Extraordinary Adventures of G.A. Henty
Beric the Briton – The Extraordinary Adventures of G.A. Henty
In Freedom's Cause the Extraordinary Adventures of G.A. Henty
Talk about A Bible Lesson| Say you are teaching on Adam and Eve, you can go deeper into your teaching while you are driving. If you have younger children, you could teach a lesson on God's magnificent design by pointing out things your kids see out of their window. You could go even further and teach how a tree begins as a tiny seed and grows tall.
Spelling Words | Practice spelling words with your children. Remember to bring the list and work through it as you travel down the road.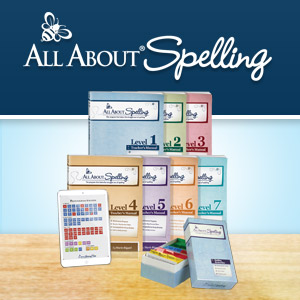 Read Words | Have your child read words on signs that they see as you are traveling.
Flash Cards | Create flashcards for your child that are clipped together with a ring. Then they can work on studying, memorizing, practicing words and more. 
Star Right Sight Words Flash Cards, 169 Sight Words and Sentences With 2 Rings
Star Right Addition Flash Cards, 0-12 (All Facts, 169 Cards) With 2 Rings
Listen to Music | Download or buy CDs with songs for your children that put a harmonic twist on learning the alphabet, the books of the Bible, a book they need to read or listen to, etc. 
Alphabet Songs CD
Creation Musical Adventures with Buddy Davis
Wee Sing Bible Songs (Wee Sing) CD and Book Edition
Wee Sing America
Dates to Remember | Ask your child to memorize specific dates that occurred throughout history. Dates could include holidays, important dates in history, a family member's birthday, the date of the presidential inauguration, the date when a country was liberated and so on. 
Round License Plates | When you see a license plate, have your child round the numbers to the nearest ten or hundredth for math. 
The Different States | Give your child a blank map and when they see license plates that have a state on them, they color in that state on the map. 
Workbook Pages | If you have pages in a workbook or print offs that your child can do, create a little workstation. Grab a tray and give them the papers and a pencil or crayons and let them sit it in their lap as they are riding in the car. Personally, I have always had a travel binder for each kid. This helped make it so much easier to get out the door and to keep everything together! 
Carschooling
National Geographic Kids 
Travet Card Game
The Everything Kids' Travel Activity Book
Ultimate Sticker Puzzles: License Plates 
Grammar | Work on grammar with your child by saying a sentence and having them recite the prepositional phrase, verb, noun, adjective and adverb in the sentence. If they need to, let them write it out. 
Read | Have your older child read to themselves or your younger child read aloud as you are driving down the road. 
These are just a few tips that I have used over the years and works for our family. Do you have any tips for car schooling? I would love to hear them below!
In Awe,